What is Joy Doll Hospital's Mission?
Joy Doll Hospital believes girls can find hope in the idea that a doll, once broken and discarded, has been restored. Joy Doll Hospital considers the brokenness of a doll the feature most useful to deliver its message of hope and encouragement. Sponsors provide the blessings to breathe new life into these once damaged dolls, symbolic of the hope for every girl gifted a Joy Doll. Joy Dolls are presented to girls awaiting adoption in children's homes or removed from their families.
Brokenness

Like the dolls that
visit Joy Doll Hospital,
children are all too
often broken and cast aside.

Sponsors


Donors give the
opportunity to
breathe new
life into a doll
and do the same
for a child in
need.
Restoration

The Doll Doctor
works her magic
on the dolls,
preparing them
for a new life
with a new child.
Giving

Once released
from the hospital
the Joy Dolls are
dressed, boxed,
and gifted through
our partners.
Joy

Joy Dolls remind
children that
someone indeed
loves them and
the dolls provide
companionship
and joy.
Joy Dolls arrive by donation, auction or private sale. Sponsors then provide the blessings our doll doctor uses to lovingly restore the beauty and charm of the dolls.

Some of the Joy Dolls are in pretty rough shape when they arrive and all spend some time in the Joy Doll Hospital during their restoration. Once our Doll Doctor is satisfied that they are back to full health they are dressed, tagged, boxed and await meeting their new child.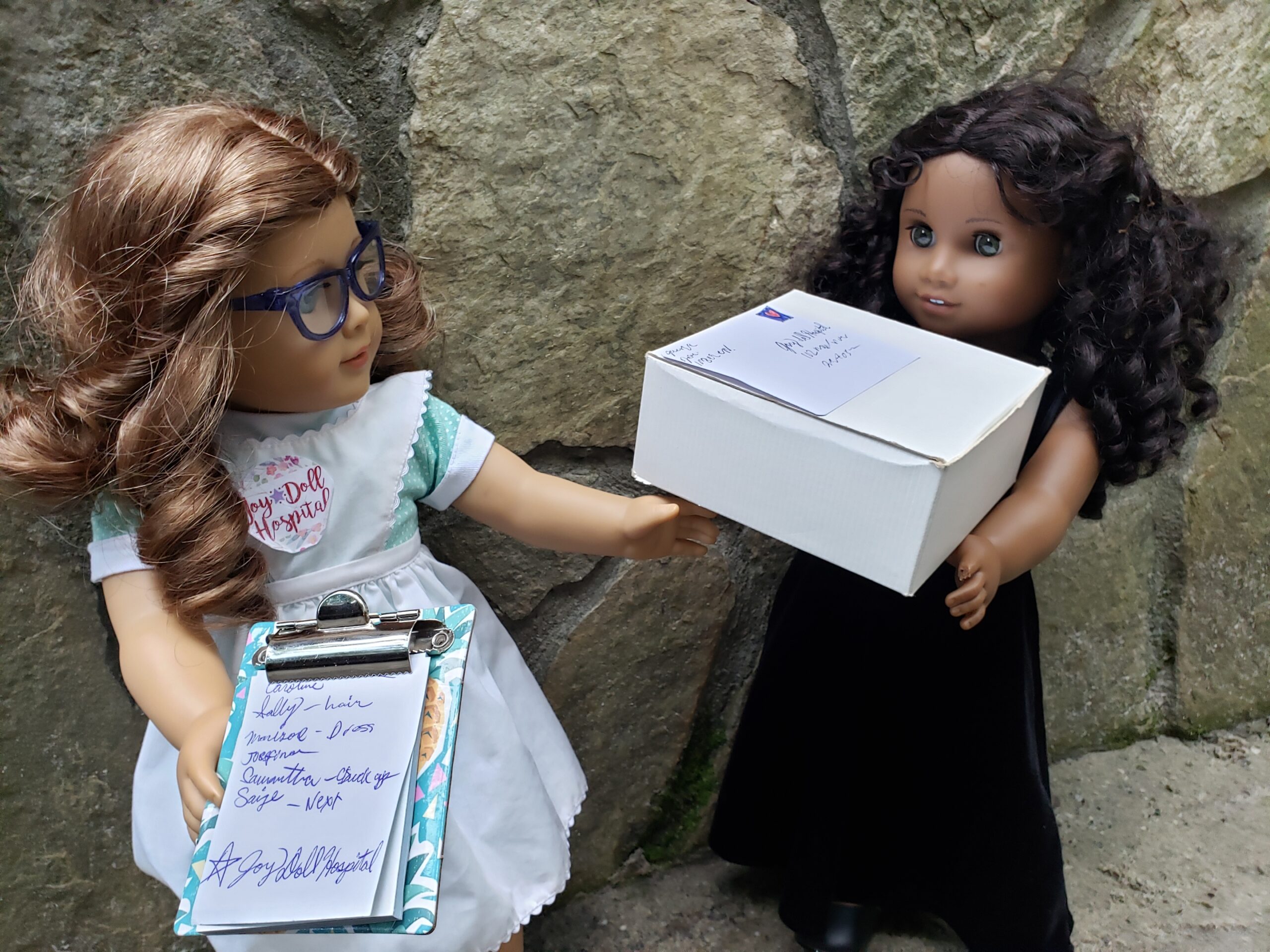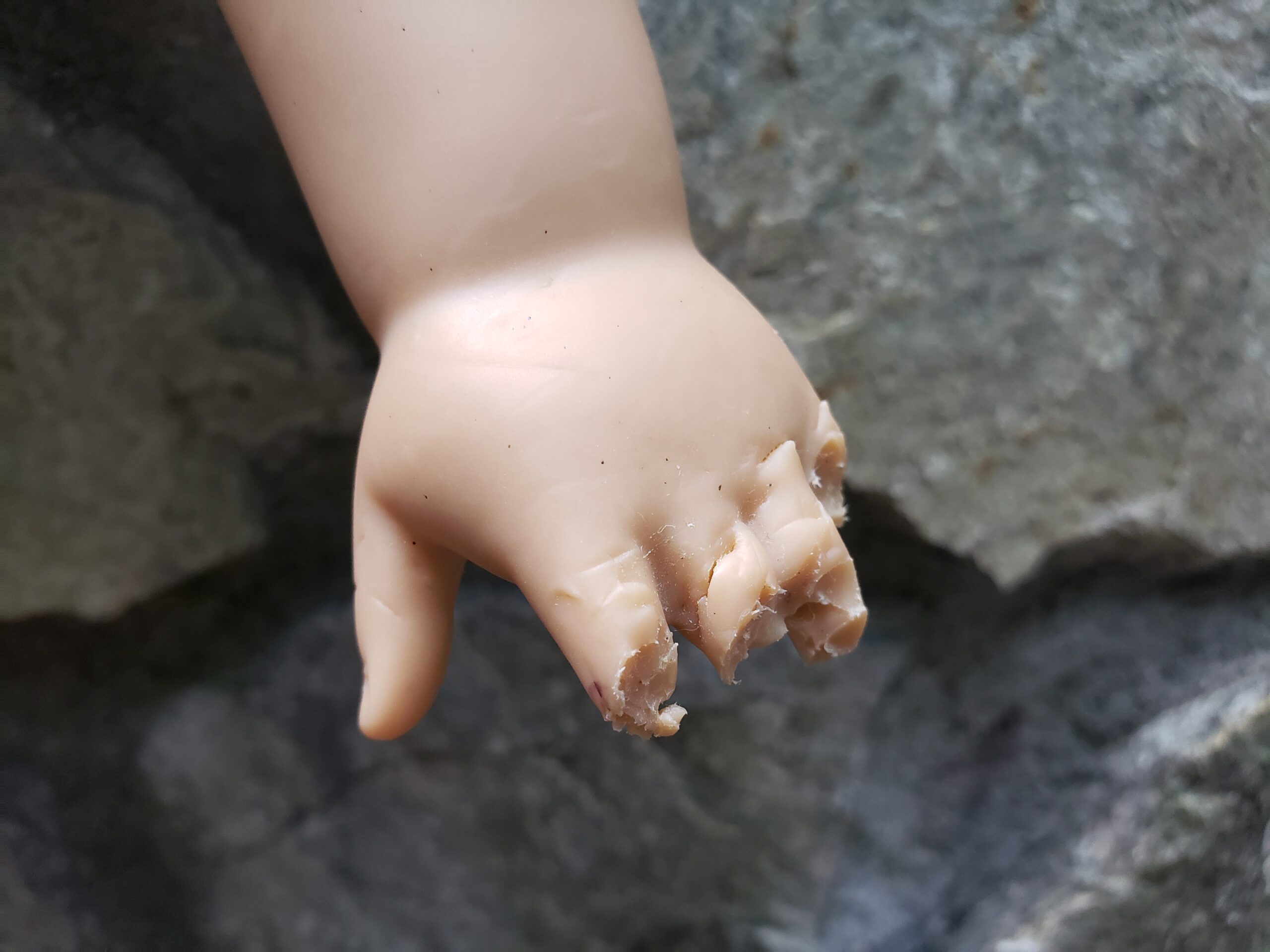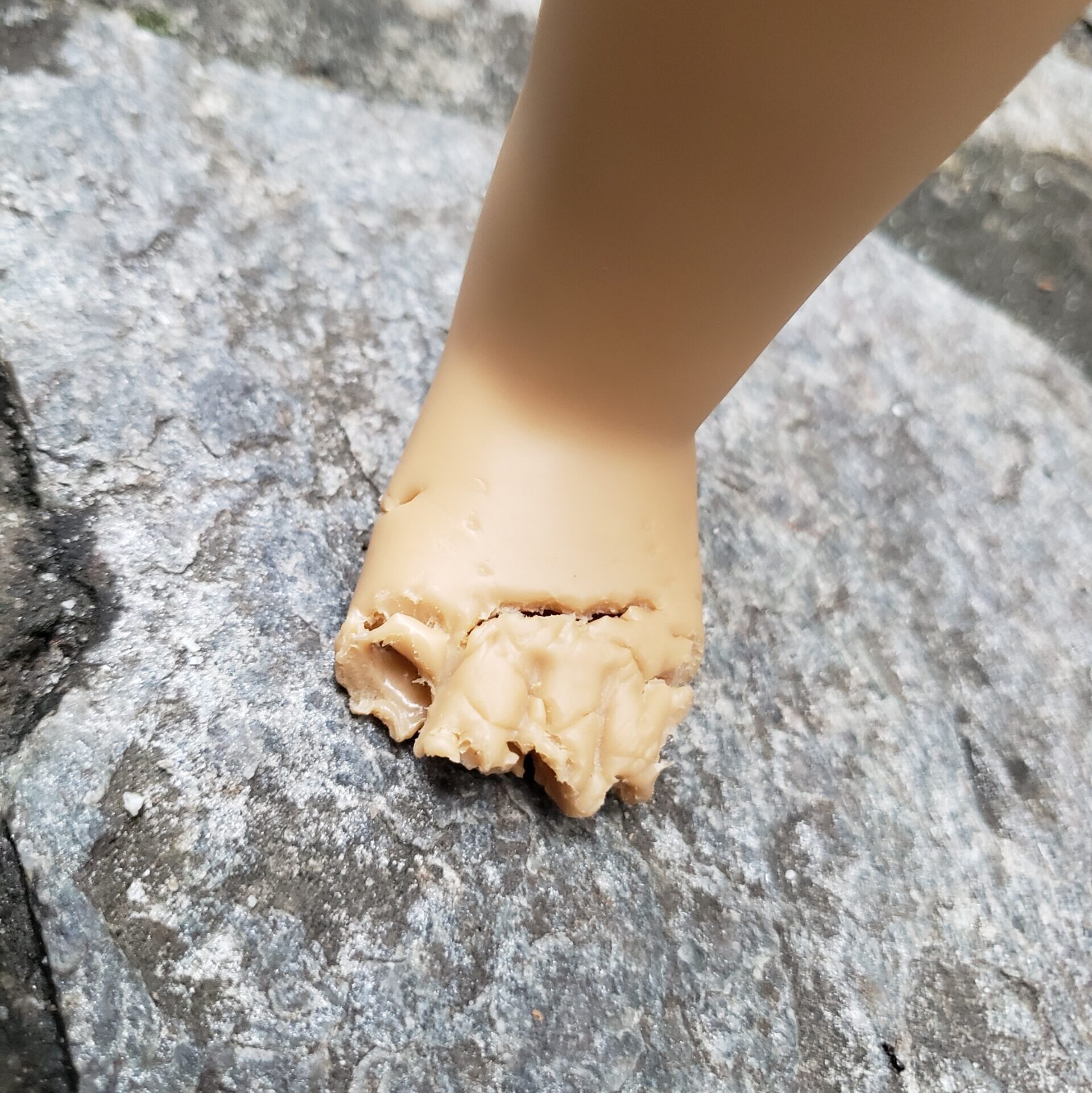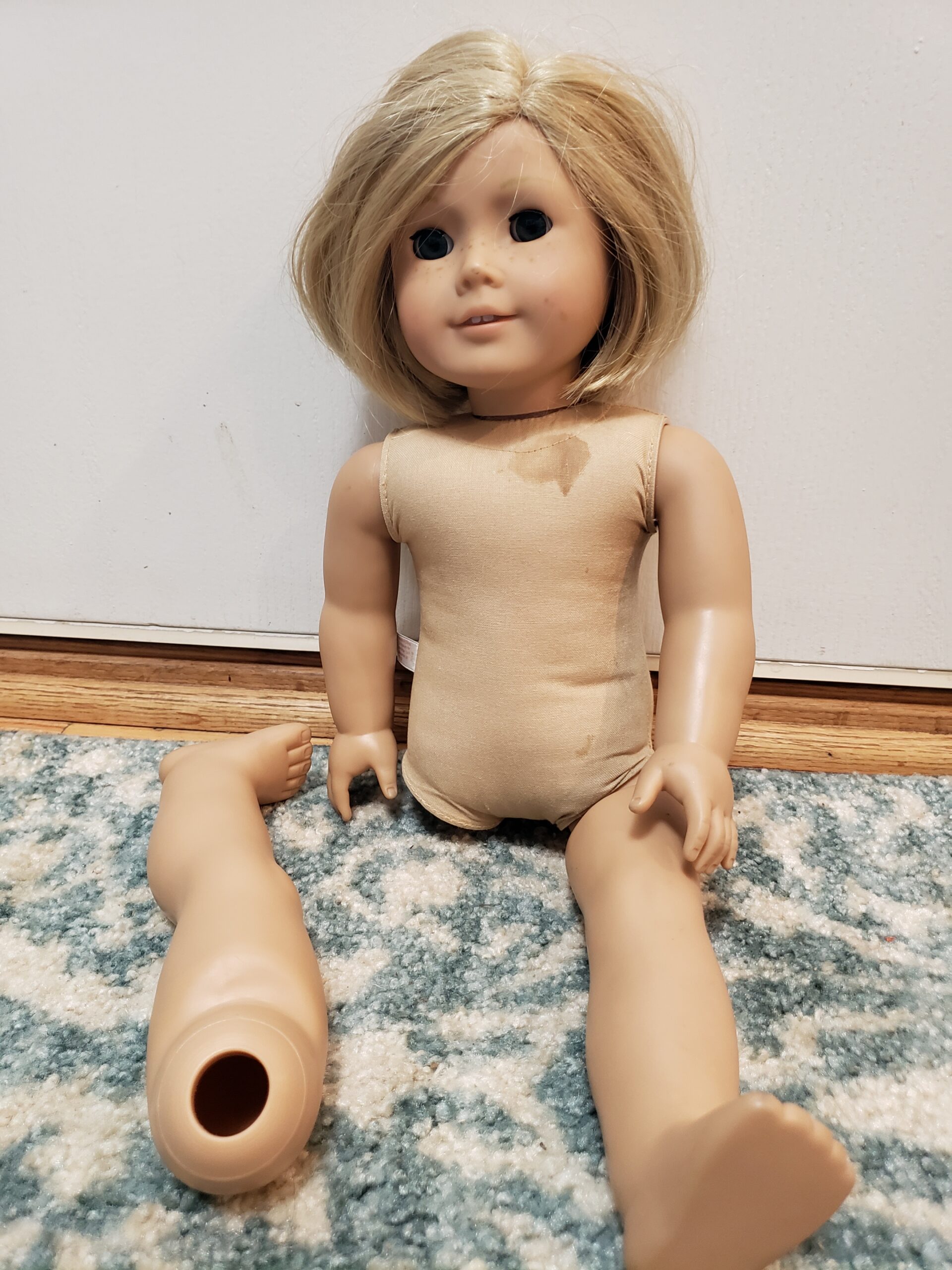 When they come from the heart, small donations make a big difference. Restoring a doll to beauty requires tools and supplies that we can all come together to supply. Leave a brief message, wish, or prayer, and we'll make sure it gets into the heart of a doll destined for her new child.
Donate an American Girl doll! No matter how much TLC she needs, we'll help restore her beauty and deliver her into the loving arms of her new child. Only have parts of an AG doll? Our Doll Doctor can use them to accomplish the Joy Doll Hospital mission.
Donate AG Shoes, Clothes and Wigs
These beautiful dolls need wardrobes! For AG shoes, black is their favorite color because it goes with anything. For AG clothing, beautiful dresses, outfits, pajamas and other items are needed. Handmade items are also welcome! Wigs for the 18″ dolls are always needed and appreciated.