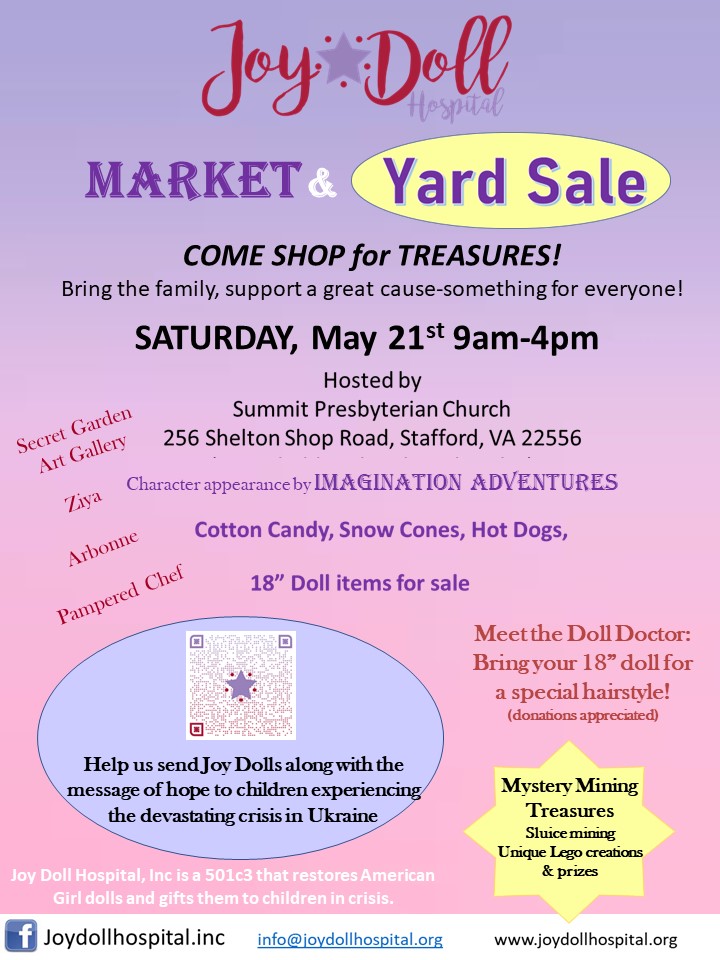 Fredericksburg, VA, Saturday, May 22, 2022—
Joy Doll Hospital seeks community support as it prepares to deliver dolls to Ukrainian refugees, orphans and children in crisis.
As an extension of our mission, we are actively working logistics to send dolls overseas through organizations providing support to Ukraine. This is an immediate effort and the situation is ever-changing.
Joy Doll Hospital would also like to help meet refugees' physical need by contributing toward the expense for food delivered by One Mission Society in Hungary, an organization that regularly delivers food to the Ukrainian border at $5,000 a load.
Donations of 18" American Girl dolls in any condition are needed and 18" doll: clothing, shoes and wigs. Financial support is also needed to cover shipping, doll carriers and translated materials.
Joy Doll Hospital holds its Spring Market and Yard Sale, Saturday, May 21, 2022, from 9am-4pm hosted by Summit Presbyterian Church, 256 Shelton Shop Rd, Stafford, VA 22556.
Donations will be accepted at this event. The community is invited to also support the charity by shopping the Joy Doll Hospital table for doll and miscellaneous items not used for its direct mission.
For those who cannot make it to the event, you can still support Joy Doll Hospital as we send dolls to Ukrainian children and others in crisis! Donations are greatly appreciated and can be made at https://www.paypal.com/donate/? hosted_button_id=9UU75KS9C7SEA.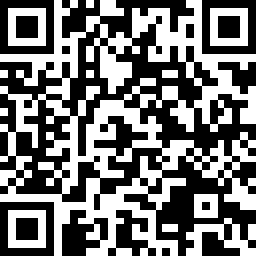 About Joy Doll Hospital, Inc.
Founded in Fredericksburg in 2019, Joy Doll Hospital is a 501(c)(3) non-profit charity whose mission is to help children in crisis be given a message of hope.
Joy Doll Hospital collects used and damaged American Girl Dolls and restores them to look brand new. The dolls are boxed, including extra outfits and accessories, then presented to children in need.
Messages are included with the dolls to remind the children that as difficult as the past or present may be, there is HOPE and there is someone who cares, and wants to bring them JOY!
Sponsors provide funds to purchase needed supplies and further the work of Joy Doll Hospital and its 14-year-old founder. As the youngest member of the international Doll Doctors' Association, she solely prepares and restores 18" American Girl dolls for gifting through children's homes and various youth crisis intervention organizations, like Safe Harbor Child Advocacy Center.
For more information about Joy Doll Hospital, visit us online at joydollhospital.org.